Czech candidates from 40 political parties and movements ran for 21 seats in the EP. The 28.72% turnout was much higher than the polls expected (compared to 18% in 2014) but it still remains the 3rd lowest in the whole EU.
ANO movement (so far ALDE group) emerged victorious with 21.5% gaining 6 MEPs for the next 5 years. The opposition Civic Democrats (ODS), with its ECR spitzenkandidat Jan Zahradil as a leader, comes from the elections as a party with the biggest gain as they doubled the number of its MEPs up to 4 (14.54% of votes). Pirate Party, which has not decided yet which group to join, comes right behind ODS with 13.95% and 3 MEPs, however, the result remains behind Pirate's ambitious expectations to narrow the gap with ANO.
The wide coalition of STAN and TOP 09 (EPP group) secured 3 seats with 11.65% meeting its expectations. Populist and anti-EU SPD of Tomio Okamura with the solid result of 9.14% and the Christian Democrats (KDU-CSL) with 7.24% secured 2 MEP seats each leaving only one seat for the Communist Party (KSCM, in EP GUE-NGL) which finished with 6.94% of the votes. Preferential votes helped several candidates to be elected MEP despite their position on the ballot list. This has helped for example Alexandr Vondra (ODS), former Minister of Defence, Minister of Foreign Affairs and senator, who was No. 15 on the list and managed to get elected. Moreover, the second MEP for populist far-right SPD Hynek Blasko was elected from the 8th position. Social Democrats (CSSD), the second governmental party, suffered a serious setback as it gained only 3.95% with Pavel Poc, Olga Sehnalova or their other two colleagues not defending any of the four seats they have held since 2014. List of the leaders of the top 4 parties with short descriptions of their priorities and prior activities follows.
Dita Charanzova
First on the list of candidates for ANO who has also defended her post as a MEP. During her past 5 years in the European Parliament, she held her post as a Vice-Chairwoman of the Committee on the Internal Market and Consumer Protection (IMCO) and aimed her focus mainly on 3 topics: consumer protection, the digital economy and international trade. As a member of the IMCO Committee, she deals, among other things, with the possibilities of developing a digital environment in the EU – not only for consumers and traders, but also for communicating with the public, or for easier access to public information for disabled people. ANO has been a part of the ALDE Party since 2014 and in 2018, Charanzova was elected its Vice-Chairwoman. However, the future of ANO in the new liberal group remains unconfirmed.
Jan Zahradil
In the past, Jan Zahradil co-established the Alliance of Conservatives and Reformists in Europe and later became its Chairman and after his last election, he became a Vice-Chairman of the Committee on International Trade. He is well known for his highly sceptical opinions on deepening the EU political integration and the idea of Czechia joining the eurozone. His main topic is the subsidiarity principle, therefore the EU should respect that the countries have joined the EU in different times, have different problems with which should be dealt on national level, giving the example of the unemployment rate in Czechia, which is very low, hence it should not be a European matter but national.
Marcel Kolaja
The leader of the Czech Pirate Party is an active member of its party, on national as well as international level, has been an unsuccessful MEP candidate already in 2014. He plans to focus on consumer protection, Europe's technological competitiveness in the world market, the fight against corporate lobbying in the EU, the prevention of increasing internet censorship, environmental protection, addressing fossil fuel dependency and minimizing waste pollution. His priorities also include the consistent taxation of multinational corporations in the EU, including digital companies such as Facebook and Google.
Jiri Pospisil
Former Minister of Justice, the Chairman of TOP09  and also MEP from the last election period, Pospisil was an experienced candidate on which he based the campaign. Same as Charanzova, he is also a member of IMCO, as well as the Delegation for relations with Iran, and has stressed multiple times that one of his priorities is to secure that the EU adheres to the subsidiary principle and does not go too far to protect EU citizens against their will. In general, he supports broader integration of the EU countries, however, strongly opposes the idea of the 'European federalist superstate'. Even though Pospisil was No. 1 on the list of candidates, due to the preferential votes, he finished third, behind Stanislav Polcak (STAN) and especially popular MEP Ludek Niedermayer who ran from the third place but came first on the list due to the highest number of preferential votes from all parties. In accordance with their previous actions, the coalition of TOP 09 and STAN will again join EPP.
Nepláčeme, že vláda opět okopírovala náš návrh. Naopak. Jsme za to rádi. Ještě kdyby tak ministři okopírovali naše návrhy na snížení daní, zjednodušení byrokracie, zkvalitnění vzdělávání, zrychlení výstavby silnic, důchodovou reformu... A bude líp! https://t.co/aOGSrC31XR
Máme vládní i opoziční zkušenosti, vypořádali jsme se s krizí a pereme se s populisty. Jsme zásadně antipopulistická strana, která má jasné hodnoty a nikdy nebudeme předkládat něco jen proto, abychom se krátkodobě zalíbili.

https://t.co/uw2MSlBlaV
Na dnešní mezinárodní konferenci Obnovitelné zdroje energie v @SenatCZ vystoupil i @MJureka a Jitka Seitlová.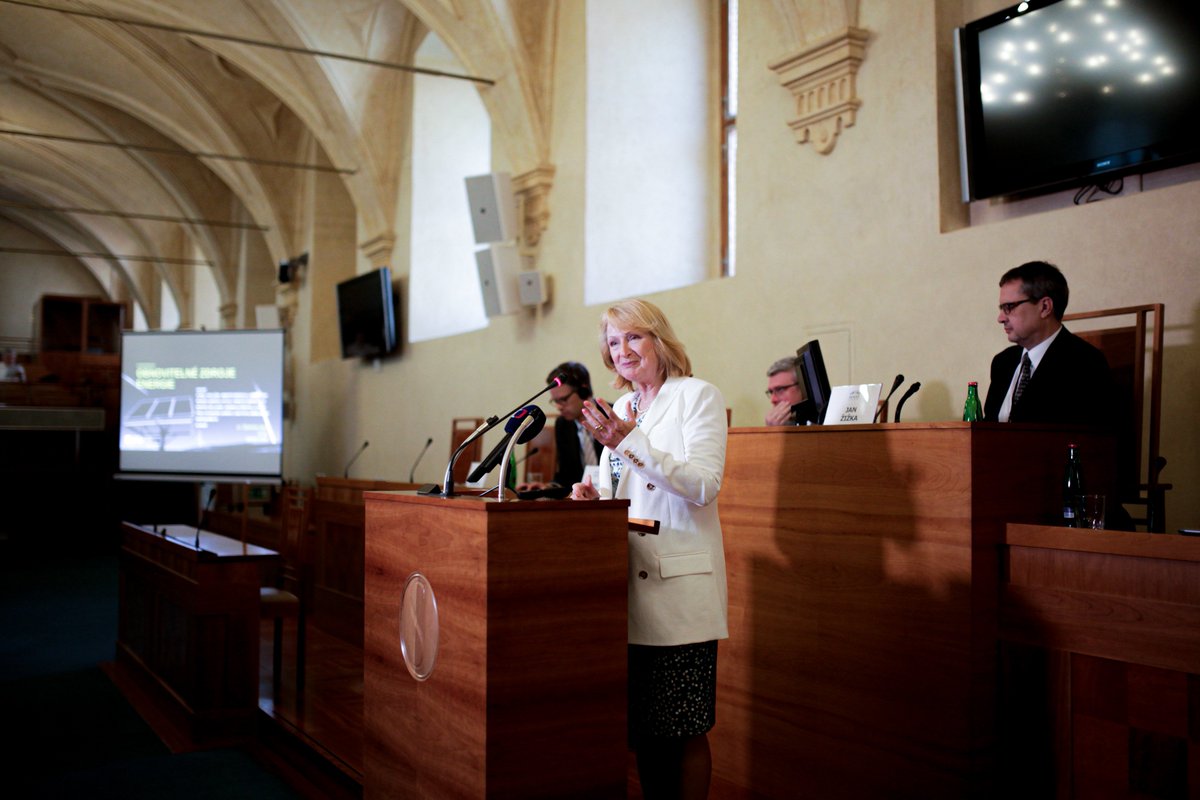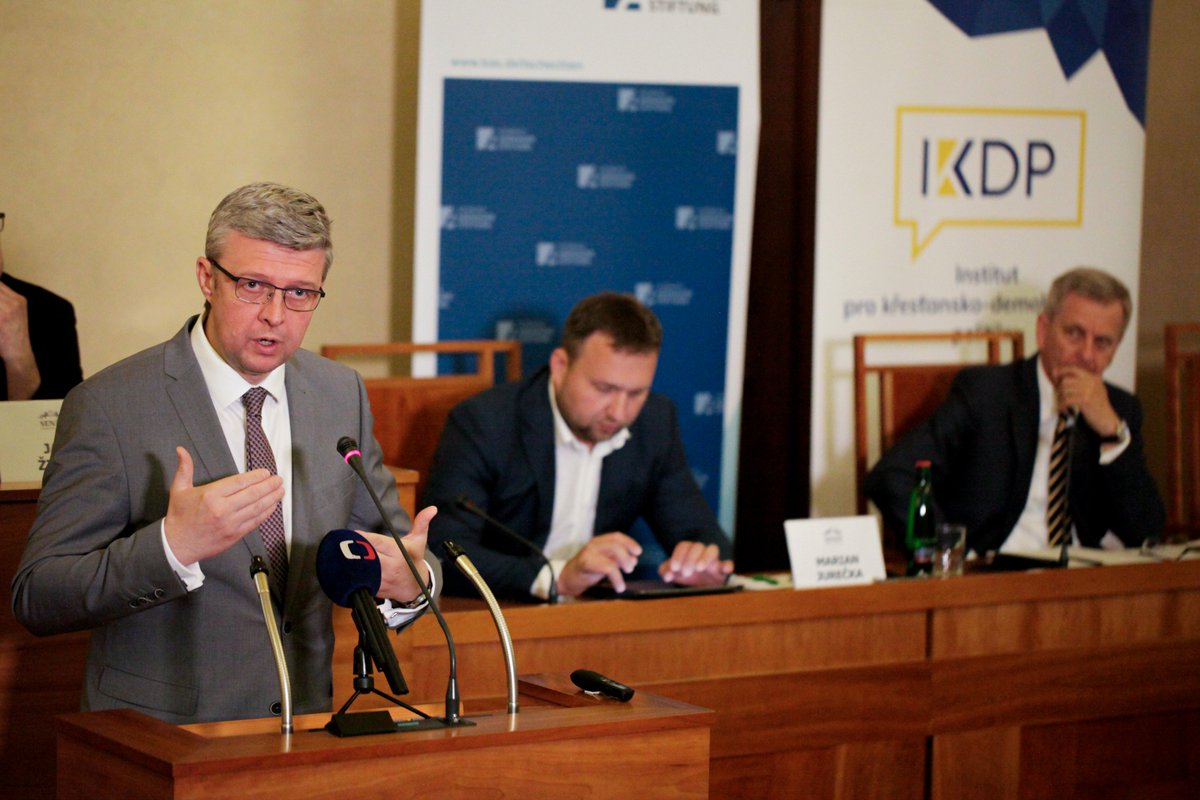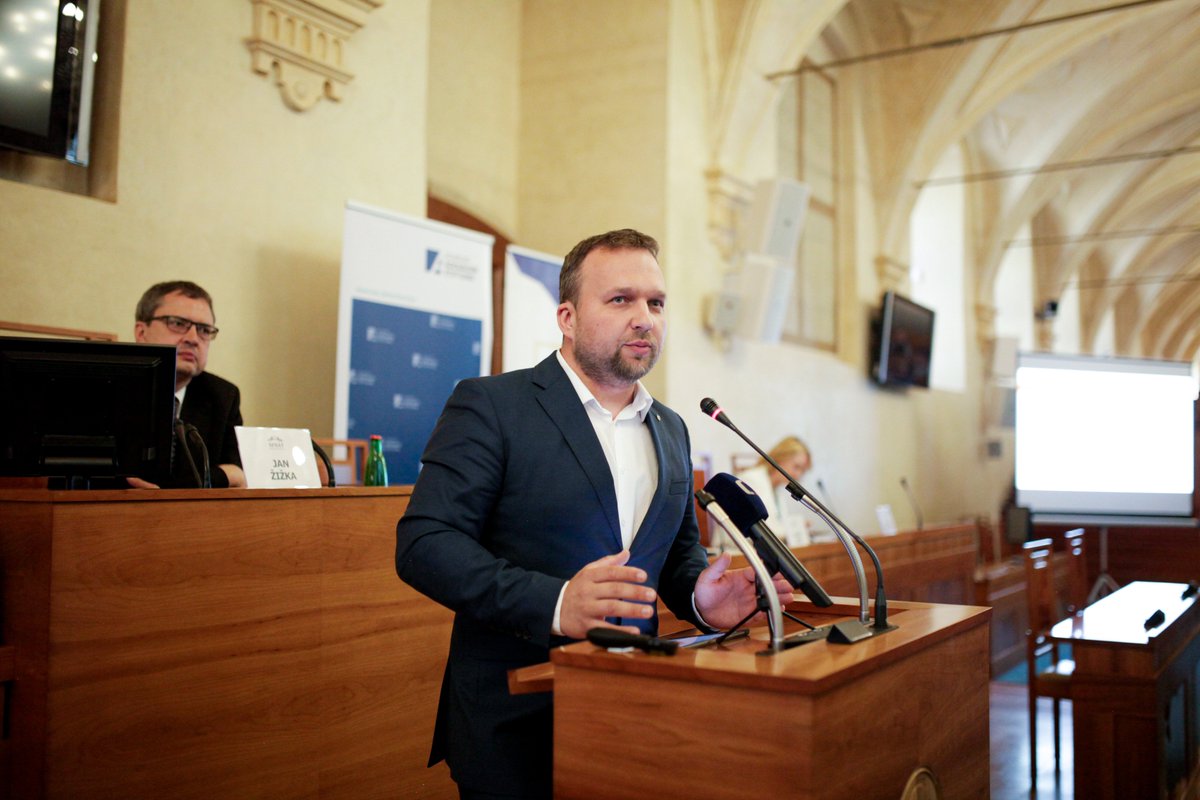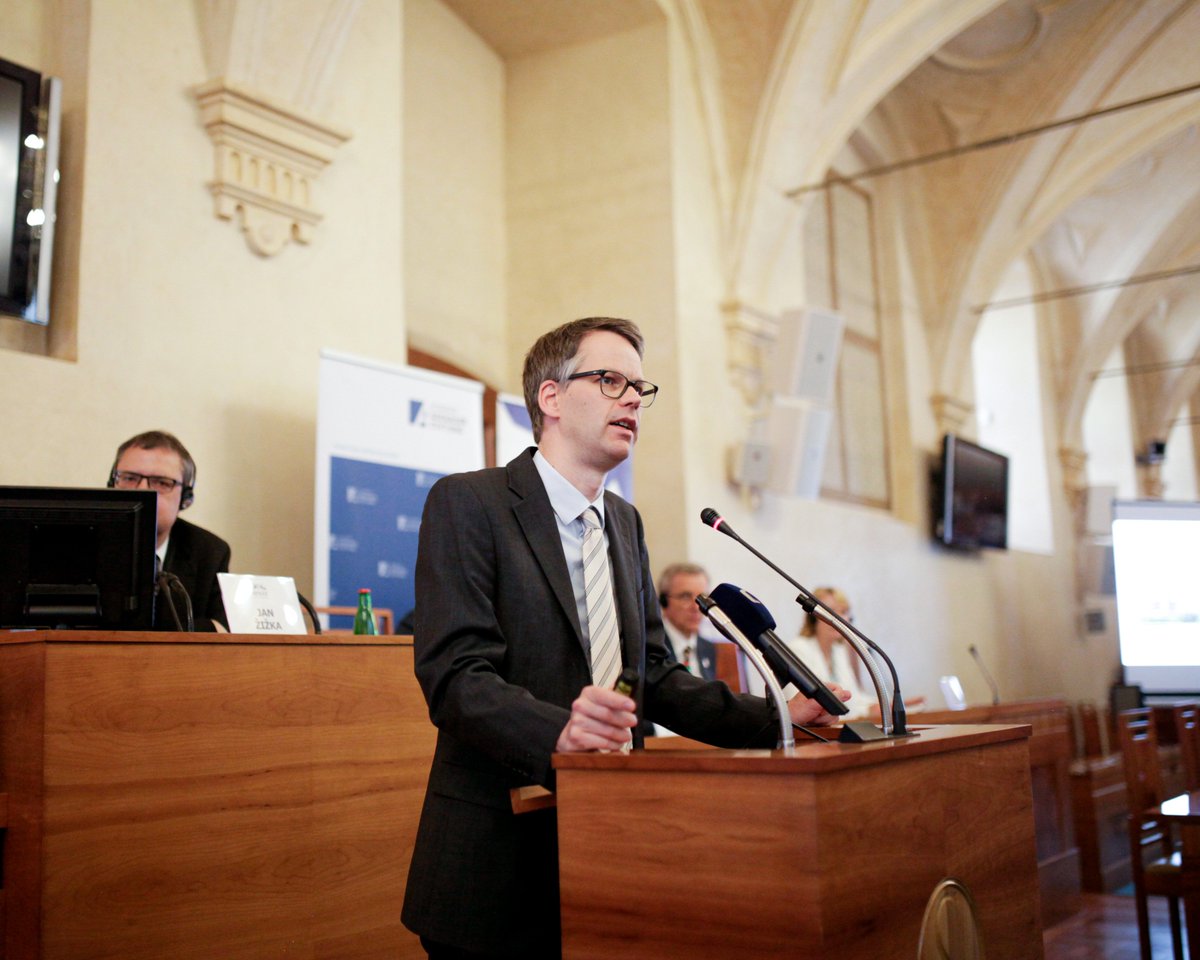 IKDP
@IKDP_cz
Pokud se neprobudíme a neřekneme si, že obnovitelné energie jsou pro nás jedinečnou příležitostí, tak budeme naši zemi předávat vnoučatům v příšerném stavu. - @MJureka na dnešní konferenci v @SenatCZ! Dále vystoupili @KarelHavlicek_, senátorka J. Seitlová a T. Schaefer z Německa.
Load More...