Analysis
European Parliament elections have traditionally resulted in a very low voter turnout. In 2014, only 18% of eligible voters cast their and current indications are this will only slightly rise to 21% in 2019.
Most political parties are still waiting to publish their lists until after the October Municipal and Senate elections. Only the KDU-CSL have published their list, with JURI Chairman Pavel Svoboda heading the list.
The main topic of the 2019 EP election campaign will be the ongoing immigration crisis. Even though it is not an actual issue in the country, many political parties are successfully making use of  the topic for political gain. Other topics will be security in Europe, terrorism  and a potential Czexit. Populist parties, such as Freedom and Direct Democracy (SPD) have raised  the option of leaving the European Union, or at least holding a referendum on membership. In comparison to other European countries, Czechs do not see youth unemployment as a major issue, as the Czechia  has the lowest unemployment rate in the EU.
Gratuluji novému prezidentu Ukrajiny Volodymyrovi Zelenskému k vítězství. Povede svou zemi v nesmírně těžkém období, přeji mu mnoho sil a trpělivosti. Věřím, že naváže na dosavadní reformy a úspěšnou, otevřenou spolupráci s ČR. Je to důležité, Ukrajina je nám blízká.
Přejeme veselé Velikonoce 🥚🐇
Twitter feed video.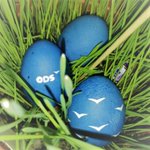 S velkým zármutkem právě čtu neuvěřitelné zprávy o útocích na Srí Lance. Stovky obětí a raněných. Útok na nevinné lidi v kostelích právě na Boží hod velikonoční? Šílené a naprosto neakceptovatelné! I když jen na dálku, upřímnou soustrast všem, kteří přišli o někoho blízkého.
Load More...