Analysis
Parliamentary elections take place in March 2019:
The 15-year-long right-wing government, led by the Reform party, fell in November 2016 and now looks to regain its position. At the same time, the left-wing led by the Centre party tries to remain in power;
Government coalition has had to replace 8 ministers in 1.5 years.
Political powers:
Two major parties Pro Patria and the Social Democratic Party have begun to lose a significant portion of their popularity. Pro Patria due to going against its right-wing basis; SDP due to their paternalistic policies;
Conservative People's Party of Estonia (EKRE) has seen a growth in support. The far-right national-conservative party, has established itself as the third most popular party (from 8% in Dec, 2016 to around 20% in Aug, 2018).
The results of the August polls are the highest EKRE has ever ranked in a survey commissioned by Estonian Public Broadcasting.
New political movements
Estonia 200: a yet-to-be-party that is currently in its pre-foundation phase;
State Reform Foundation: a group of entrepreneurs is to present a detailed reform plan for the governance structure of the state.
Key election promises so far:
Estonian Centre Party: raise pensions , emphasis on the elderly;
Reform Party: €500 income tax exemption for everyone, reversal of alcohol excise raises;
Social Democratic Party: free care homes for elderly
It is hard to predict the results of the European Parliament elections until after the results of the national elections in March.
#GAC adopted conclusions on securing free and fair #EUElections2019: Comprehensive approach is needed to protect the elections from interference such as #disinformation campaigns and #cyberattacks.Conclusions: https://t.co/XOE8JSJ56W
https://t.co/naog2jzHlN
Today´s #COMPET #Research agenda: Specific Programme implementing #HorizonEurope. Ministers will exchange views on the main outstanding issues. #Estonia is represented by @ClydeKull. More: https://t.co/W2J8LgYqMt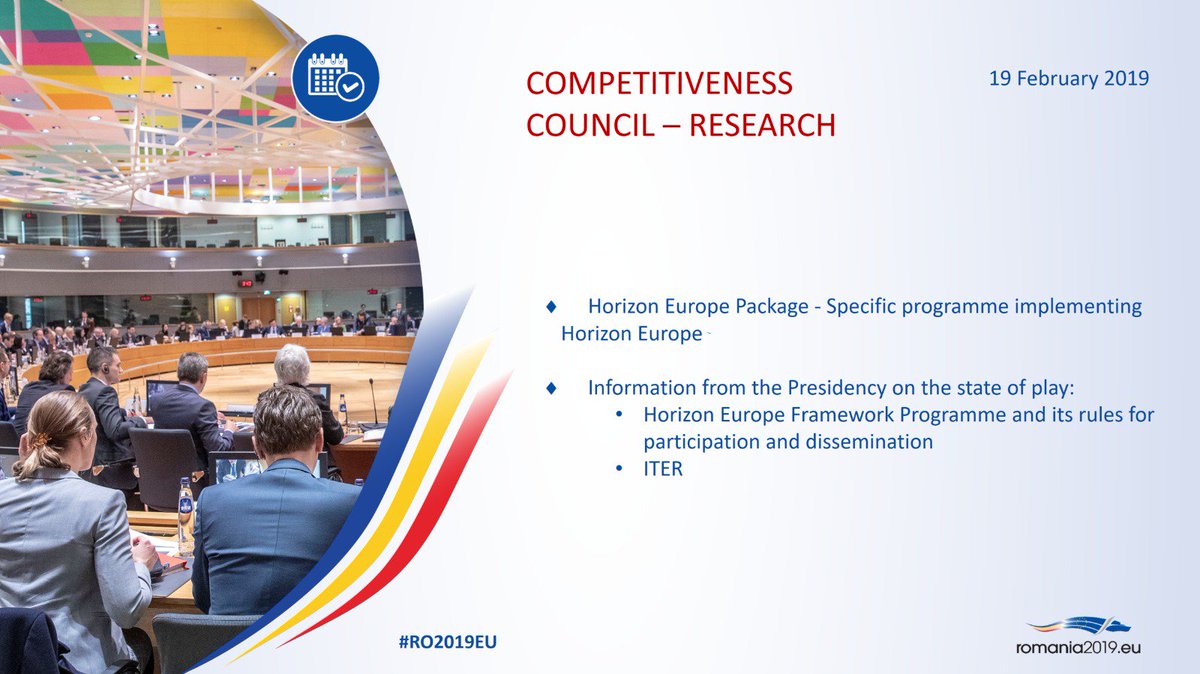 RO2019EU
@ro2019eu
Agenda of the Competitiveness Council - Research chaired by 🇷🇴 Minister Nicolae Hurduc on 19 February 2019 #RO2019EU #COMPET #HorizonEurope #ITER
Today´s #GAC agenda: #MFF for 2021-2027, preparation of the March #EUCO, sustainable Europe by 2030 #SDGs and #Article7 procedures on Hungary and Poland. #Estonia is represented by Deputy Minister for EU affairs @MattiMaasikas. More: https://t.co/hiuHCJo1YR
Twitter feed video.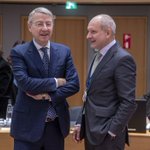 Load More...