Analysis
Finland's preparation to take over the EU presidency in July has been thrown into confusion with the resignation of Prime Minister Juha Sipila's centre-right government  just a month before a general election on 14 April. He handed in his resignation to the President after failing to push through his social and health reforms. He has been asked to carry on as caretaker leader until the elections. Commentators are saying that the collapse of the government coalition will allow each party to campaign with more freedom.
The Social Democrats could now be in a position to become the largest party and are leading Sipila's Centre party in the polls ( 21% compared to 14%).  This could not only allow them to choose the next Prime Minister but also the Commissioner given that Jyrki Katainen is retiring.  The eurosceptic Finns party (who sit with the ECR) are in 3rd place on 13%. Blue reform, a splinter group from the Finns, is only polling at 1.8% but stayed in the government coalition after the Fiins were kicked out in 2017.
Candidates will campaign across the country in a single constituency. Finland gains one extra seat from the redistribution of seats following Brexit.
Hyvää ja iloista pääsiäistä kaikille! 🌹En trevlig och glad påsk till er alla! ❤️

#pääsiäinen #sdp
Twitter feed video.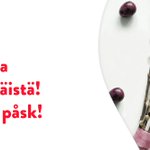 Keskustan eurovaaliehdokaslista on nyt valmis ja julkaistu! 🍀🍀🍀

Hienoja ehdokkaita - kaikille kosolti onnea matkaan ja intoa seuraaville kampanjaviikoille!

Tutustu Keskustan 20 ehdokkaaseen:
Mahtavia EU-vaaliuutisia! 🇪🇺❤️

Meillä on kuusi uutta ehdokasta: Niko Eskelinen, Tiina Heikkinen, @husu78, Kirsi-Kaisa Sinisalo, Helena Marttila ja @SatuTaavitsaine.

Kaikki ehdokkaamme ovat valmiina uudistamaan Eurooppaa! 🌹

#EUvaalit2019 #sdp


SDP:n eurovaaliehdokkaiksi Eskelinen, Heikkinen, Hussein, Sinisalo, Marttila ja Taavitsainen | Sosialidemokraatit
SDP:n puoluehallitus on asettanut eurovaaliehdokkaiksi hyvinkääläisen Niko Eskelisen, kajaanilaisen Tiina Heikkisen, helsinkiläisen Husu Husseinin...
sdp.fi
Load More...