Analysis
The 1st round of the presidential elections will take place on 12 May. Lithuanian Prime Minister Saulius Skvernelis has confirmed that he will be running and he's backed by the governing centre left Farmers and Greens Union. It is highly likely that he will make it to the 2nd round which will be on the same day as the EP elections, where he will face either Ms Ingrida Šimonytė (supported by the TS-LKD) or Mr Gitanas Nausėda (non-aligned economist)
Lithuania's national governance experienced minor political instability in 2017 as a split within the junior coalition partner, Lithuanian Social Democratic Party (LSDP), resulted in a de facto minority cabinet. The semi-technocratic government, dominated by non-partisans and supported by the center-left coalition comprised of the Lithuanian Farmers and Greens Union (LFGU) and LSDP, enjoyed the first year of its mandate in 2017 after it scraped into government at the 2016 elections. This alliance soon proved to be unstable, and LSDP quit the government in October. Following LSDP's factional split that same month, the governing coalition held only 69 of the 141 parliamentary seats by the end of the year. In Lithuania's mixed voting system, 71 of the 141 members of parliament are elected in one-seat constituencies, with a two-round system requiring an absolute majority of votes.
The President of Lithuania Dalia Grybauskaite will stand down in May 2019 and is among the leading contenders talked about to replace Donald Tusk as president of the European Council.
Berlin's public transport service @BVG_Kampagne team up with Lithuanian startup @trafi_platform for multimodal mobility app 🚇 https://t.co/pWRQrhjkTF via @tech_eu #Lithuania #tech #bvg #berlin #mobility
Twitter feed video.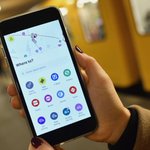 [email protected] report on national Parliament website accessibility for users with disabilities?

Winners:
🇳🇱 Netherlands
🇩🇰Denmark @folketinget
🇬🇷Greece @PressParliament

Losers:
🇪🇺 European Parliament @Europarl_EN
🇦🇹Austria
🇱🇹Lithuania

Report: https://t.co/zbrhD2I3jK
Twitter feed video.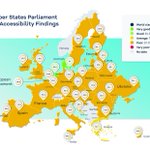 Lithuania's Trafi announces a seamless multimodal mobility app in partnership with BVG in Berlin https://t.co/Xx7uMNwS8d
Load More...