The PSOE wins the elections to the European Parliament with 20 seats, vs. the 12 seats obtained by the PP, the 7 by Ciudadanos and the 6 by UP
The PP recovers a little from the general elections but it does not manage to hold the first position: it loses 4 seats
Ciudadanos still far from achieving the long-awaited sorpasso over the PP
Vox gets representation at the EP for the first time with 3 MEPs
Carles Puigdemont, former President of the Generalitat and currently a fugitive from justice, and Oriol Junqueras, prosecuted for the 1-O (October 1 2017, date of referendum suspended by the Constitutional Court), obtain a seat
The Socialist Party won the elections to the European Parliament and displaced the People's Party as the most popular party in these polls. Spain, which operates as a single constituency has 54 MEPs out of a total of 751, elected for a five-year period. Spain could reach
59 MEPs in the case the United Kingdom definitely leaves the European Union. The main political parties secured the same positions as in last month's general elections; only the PSOE and the PP improved a little.
The PSOE's candidacy, headed by the acting Foreign Affairs Minister, Josep Borrell, got 20 seats and 32.83% of the votes, almost 13 points more than the PP, whose leading candidate, Dolors Montserrat, former spokesperson for the PP at the Spanish Congress, was able to recover some of the votes lost on 28A and got 12 seats and 20.13% of the votes (+ 4 points than in general elections).
Ciudadanos came in third with 7 seats, followed by Unidas Podemo (6 MEPs) and Vox (3 seats) with its first MEPs. The three parties experienced a slight decrease from their respective general election results.
The remaining Spanish MEPs are divided as follows:
Ahora Repúblicas (ECR) with 3 MEPs;
Junts (Puigdemont's candidacy) with 2
CEUS (PNV) with 1 seat.
Turnout in these elections (held together with regional and local elections) was set at 64.36%, 11 points lower than in the recent general elections held on April 28 and 18.5% more than in 2014, when
it was set at 45.84%. As expected, the fact that the European elections were held together with the regional and local elections boosted the turnout.
The results of these European elections reflect a victory of the left bloc over the centre-right . PSOE and Unidas Podemos add up to 26 seats vs. the 22 seats gathered by the PP, Ciudadanos and Vox. However, this correlation between the parties cannot be compared with the blocs in the general elections, since Spanish MEPs join groups conformed by the remaining countries' political parties, and their weight depends on the joint results in the European Union .
📰[REPORTATGE]@Esquerra_ERC inicia una nova etapa i posa la independència encara més al centre del programa polític. Aconsegueix els millors resultats des de la transició i participa en la redacció de l'Estatut

✅Així fou la política catalana fa uns anys👇https://t.co/AHYXYEY7mR
👉 @JRBauza y @mariadelamiel escriben hoy en @elespanolcom.
🖋 "El anuncio del nuevo gobierno de la Comunidad de Madrid de acometer una rebaja fiscal histórica es una excelente noticia para los madrileños".
🗞️Puedes leer aquí el artículo completo https://t.co/JZBja47DWZ
Twitter feed video.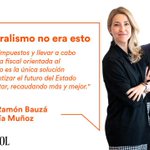 24 años después #LaRioja tendrá un gobierno progresista liderado por @PSOELaRioja. El martes @ConchaAndreu será la primera mujer presidenta de #LaRioja.

Enhorabuena a las riojanas y riojanos que tendrán el gobierno del cambio que votaron en las urnas.

https://t.co/yb4hfZZ6PY
Twitter feed video.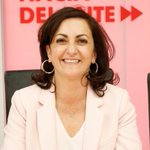 Load More...